Secrets to Dog Training – Dog Training To Stop Your Dog Behavioral Problems!

Buying a puppy or dog should be accompanied by some thought.
Where is the puppy/dog going to live? Inside or outside?
What is its main purpose? Pet/watch dog/ show dog? Any particular breed? How about a "rescue" dog?
What are its possible associated costs? Nutrition and veterinarian care?
In the case of a family, where a child, has begged for a puppy/dog, who will be responsible for the various tasks such as bathing and feeding the canine?
Regardless of the puppy's breed, its size, its purpose, a basic understanding of dogs' behavior and also of dogs' training is important for all parties involved.
It is advantageous to start training a puppy as early as possible, and in the case of an adult dog, to train it in the areas you wish so that its behavior is acceptable to people.
In Barbados, and elsewhere, there are several dog trainers available. What these trainers teach you is how to train your own puppy/dog.
I find in Barbados a lot of dog training is geared towards obedience training. But there is also the area of solving problems like: aggression, chewing, jumping, separation anxiety, and many other dog problems. There are training classes to teach heeling, sit, down, come and stay. These are useful and important exercises but dog training really should extend beyond those basics. The trainers on the market can also do home visits with individual dogs to address problem areas.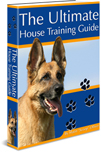 Everyone might not wish or be able to utilise their local resources.
I realise from the e-mails I get from Antigua, St. Lucia and other Caribbean islands, that there is a lot of interest in dogs. Dogs and training should go together.
And, in that case, here is alternative help to assist with having a well trained dog.
And it is FREE: It is a 6 day Mini Dog Training Course
And as shown above you can also obtain a real course in Dog Training, which is shown above, Secrets to Dog Training. There is also a manual on Dog House Training.
And you can also get help with your dog's health from the below link:
Tags: dog training